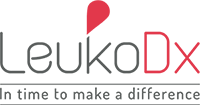 LeukoDx Inc., a Jerusalem, Israel-based creator of an automated flow cytometry platform, secured $7m in new financing.
Backers included Axcel Partners, a US-based private equity group, and individual investors. In parallel, Mr. Mark Chess, a Managing Director for Infinity Equity, and Mr. Seymour Liebman, a senior executive officer of Canon Inc., will join LeukoDx' Board of Directors.
The company intends to use the funds to accelerate plans to bring the Accellix platform and sepsis test to market.
Founded in 2009 and led by Mr. Julien Meissonnier, President and CEO, LeukoDx has developed a compact reader for single use test-specific cartridges, and an application for the rapid identification of sepsis, a condition associated with high morbidity and mortality with no existing rapid diagnostic test.
The company's technology is based on technology initially developed for NASA at CalTech.
FinSMEs
16/06/2014