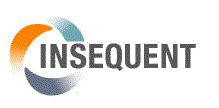 Barcelona, Spain-based Intelligent SEO, a developer of an intelligent SEO solution that applies Big Data and Artificial Intelligence, has been acquired by InSequent, a San Francisco Bay Area-based digital services platform for SMBs.
Founded in 2008 by Didac Lee, who will be joining InSequent's board of directors, Intelligent SEO has developed an intelligent SEO solution that is used in two brands owned by the company, which has raised a total of $3m in venture capital:
– Matrix, a platform for agencies, and
– Leadzer, a "do it yourself" platform for SMBs.
With the acquisition, InSequent expands its local-focused digital services platform with SEO for desktop and mobile, responsive desktop websites as well as paid search, complementing its other SMB tools including mobile sites, SMS and instant mobile/desktop rich media ad building.
Intelligent SEO customers such as Sage Group (over 5 million SMB customers) and others will transition to InSequent as part of the deal.
The financial details of the transaction were not disclosed but InSequent will be adding 10 employees, primarily engineers, and offices in Barcelona, Buenos Aires and Cupertino.
FinSMEs
16/01/2014