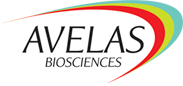 Avelas Biosciences, a San Diego-based biotechnology company, closed a $6.85m tranche of a Series B financing round.
The financing, which brought total funds raised since inception to $14m, was led by founding investor Avalon Ventures and new investors Torrey Pines Investment, WuXi AppTec, and an additional unnamed backer. In conjunction with the financing, Avelas Biosciences has promoted Carmine Stengone to CEO. In addition, Nikolay Savchuk, Ph.D., managing director for Torrey Pines Investment, will join the board of directors while Jay Lichter, Ph.D., managing partner for Avalon Ventures, has been appointed board chairman.
The company intends to use the funds to support ongoing development of the Avelas Cancer Illuminator (ACI) candidate, AVB-620, through first-in-patient study.
Avelas Biosciences focuses on developing fluorescent technologies that advance care for cancer surgery. Its lead candidate, AVB-620, which is expected to enter clinical studies in 2014, is a fluorescent peptide which delivers a real-time intraoperative cancer diagnosis in the form of a luminous map, providing surgeons with enough information to make a decision during the first surgery as opposed to waiting for the results of limited pathology reports.
In preclinical testing, the in vivo accuracy of AVB-620 is >95%.
FinSMEs
09/01/2014
Related News
06/12/2012: Avelas Biosciences Closes $7.65M Series A Financing