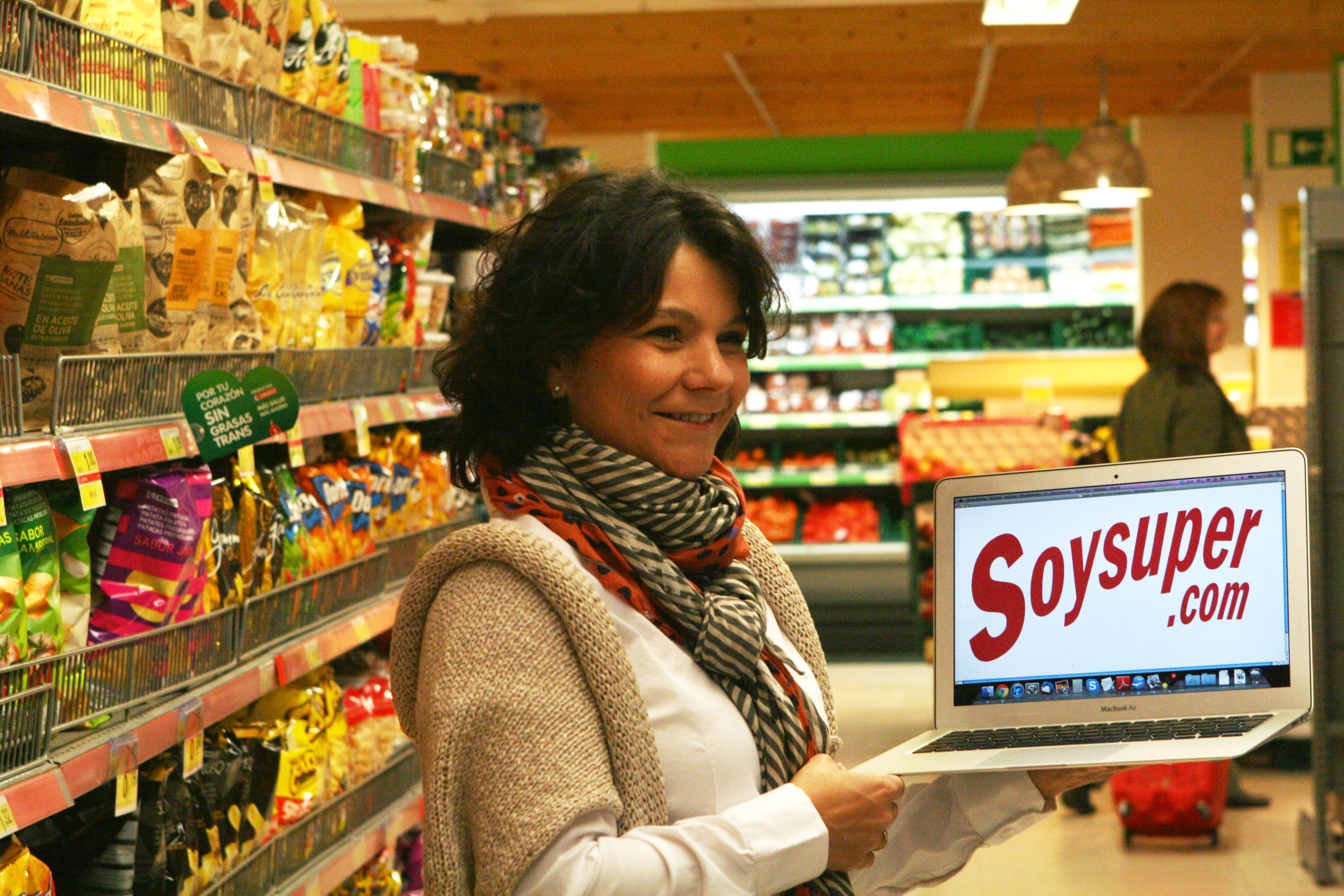 The co-founders of Madrid-based Soysuper recently injected more than €150k (read here). One of them, serial entrepreneur Marta Esteve, who is also the CEO of the Spanish startup, accepted to answer our questions about herself, the project, and future plans.
FinSMEs: Hi Marta, can you tell us something about you?
Marta: I studied business administration in Madrid, and then did an MBA in Louvain (Belgium). I founded the vacation rental website Rentalia, sold to idealista.com in March 2012, and co-founded Toprural.com, sold to HomeAway in April 2012. Since May 2012 I am fully dedicated as the founder and CEO of this new project, Soysuper.com.
FinSMEs: What's SoySuper?
Marta: Soysuper is an online supermarket aggregator. We allow our customers to shop online in any of the 6 Spanish supermarkets that are currently integrated (Mercadona, Carrefour, …), compare prices, and finish their shopping in the supermarket they have chosen. We aim to improve the online supermarket shopping experience in order to offer to the customers an easier and better informed way to shop and to save time and money at the same time.
FinSMEs: How does it work?
Marta: The customer first indicates their zip code. Based on their location we show them the supermarkets that serve their address and let them choose one of them. The customer can then do their shopping from a mobile phone, tablet or computer. They can compare prices and offers amongst the other available supermarkets, and when ready to complete their purchase we send the shopping cart to the supermarket they have chosen. The delivery is then handled by the supermarket, we do not enter into the logistics of the final delivery.
FinSMEs: What's the business model?
Marta: The service is totally free for the shoppers. Our business is to offer the brands a suite of services called Soysuper Solutions. This suite includes Soysuper Insights: market intelligence on prices, product availability and consumer habits, Soysuper Visibility: advertising of their product to increase sales, and Soysuper Sales: their own online shop, coupons and special offers.
FinSMEs: Do you already have customers?
Marta: Yes, we launched the site in February 2013 as a private beta, opened it to all visitors in September 2013, and already have more than 5.600 registered users. We also have brands using our products, such as Tanqueray Gin, which is using Soysuper to increase its sales.
FinSMEs: The team. Who is behind SoySuper?
Marta: Behind Soysuper is a stong and experienced team of Internet professionals: Diego Kuperman (ex-Terra networks) is our CTO, Audrey Mark (ex-Aerospace) is our BizDev, Juan Leal (seisdeagosto.com) is in charge of the User Experience, François Derbaix (founder of Toprural.com) is in charge of Marketing, … In total we are 16 people, full or part time, participating in Soysuper development.
FinSMEs: The founders just injected some funds. how are you using the funds? Do you plan to raise external capital?
Marta: Between the founders we have already injected 534.000€ into the company, in addition to a loan of 124.000€. The funds are mostly dedicated to product development (we still have to integrate more supermarkets into our platform and improve the functionalities we offer) and marketing. We currently do not plan to raise external capital.
FinSMEs: Future Plans?
Marta: Become the leading online supermarket in Spain, the prefered provider of market intelligence to consumer packaged goods brands, and expand internationally.
FinSMEs
03/10/2013