Blyk, a Helsinky, Finland-based mobile messaging media company, appointed Eric Kip as Chief Executive Officer. Eric Kip joined Blyk in 2009, and was previously CCO. He has 20 years of experience working with advertising in various executive media functions. Before joining Blyk, he held executive management positions at two major media agencies including Initiative (part of IPG) and MediaCom (part of WPP). Blyk co-founder and CEO, Pekka Ala-Pietilä, will continue as Chairman of the company.
Amnis Corporation, a Seattle, WA-based developer, manufacturer and supplier of instrumentation for high speed cell imaging for research and diagnostic markets, has been acquired by EMD Millipore, the Life Science division of Merck KGaA of Germany. The transaction, whose amount remained undisclosed, is subject to regulatory approvals and closing is expected to take place in the fourth quarter of 2011. The acquisition will allow Amnis to expand its growth potential via EMD Millipore's global footprint, reagent expertise, and R&D resources. It will also complement EMD Millipore's Guava flow cytometry product range. Amnis is led by co-founder and CEO David A. Basiji, and co-founder and President William E. Ortyn.
SPIE, a European leader in multi-technical services which specializes in electrical, mechanical, and HVAC contracting services, as well as oil & gas, nuclear and communications network services, has been acquired for euro2.1bn by Clayton, Dubilier & Rice (CD&R) and its partners AXA Private Equity and Caisse de depot et placement du Quebec from PAI partners. CD&R-managed funds, including co-investment vehicles, invested approximately €510m in the transaction. AXA Private Equity and Caisse de depot et placement du Quebec each invested approximately €140m.
The partnership between the management of SPIE and the investors is intended to support the next phase of the company's growth. The company currently has 28,600 employees working from nearly 400 locations in 31 countries and generated operating profit on ordinary activities of €192.3m on turnover of €3.75bn in 2010.

OrbiMed, an investment management firm focused on the healthcare sector, held the final closing of a $600m fund that acquires healthcare royalty streams and provides structured debt capital to healthcare companies. Domiciled in Luxembourg, the Royalty Opportunities S.àr.l. will invest worldwide and is backed by large endowments, foundations and financial institutions.

Atlassian, a Sidney, Australia-based maker of collaboration tools for product development teams, has hired Alex Estevez as Chief Financial Officer and promoted Jay Simons to the role of President.


Tendril, a Boulder, CO-based provider of a cloud platform for the Energy Internet, has added Jim Borri as the new senior vice president of sales. Borri is a seasoned utility, advanced meter infrastructure (AMI) and smart grid sales executive with more than 20 years of experience. The company is backed by VantagePoint Venture Partners, Siemens Venture Capital (SVC), Good Energies, RRE Ventures and GE.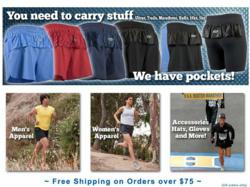 Ohayo Sangyo LLC has acquired RaceReady, Inc., a Torrance, Calif.-based manufacturer of high-end, ultra-lightweight running apparel. The deal is designed to accelerate the company's growth in US and overseas markets. founded in 1993, RaceReady is known for its LD running shorts with pockets and its ultra-lightweight running shirts. Ohayo Sangyo will continue to use the trade name RaceReady.